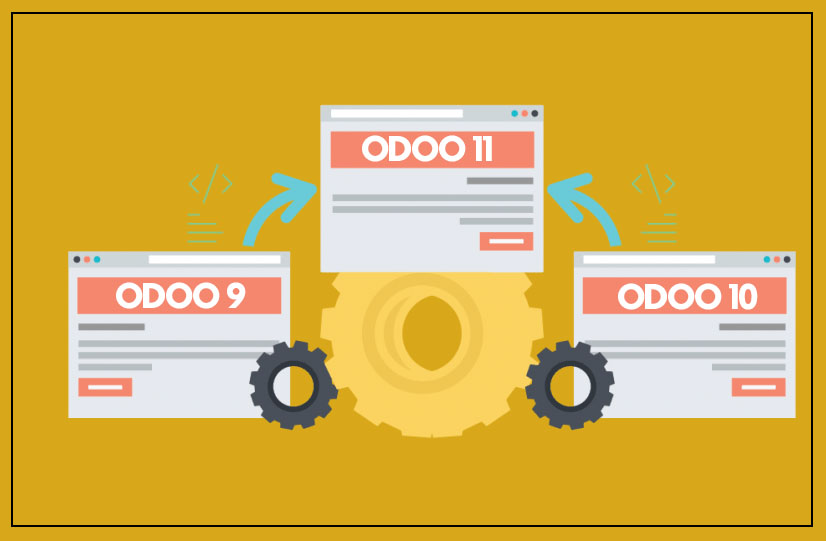 5 Reasons Why Migrating to Odoo 11 is a Great Idea!
Do you have any idea what exactly business community of today adorn the most? "All-inclusiveness" is a word that best describes the need of the corporate world nowadays. Having a business software that can help manage customer relationships, e-commerce websites, inventory and warehouses has always been a great tool in the hands of a corporate house. And when one requires a software that fulfills all these demands – a name that often pops up in mind is Odoo.
Since 2005, when Odoo was launched for the first time, it has continuously evolved and its 11th version was launched in October 2017 – during all this time it has done nothing but offered convenience to entrepreneurs. If you are thinking of hiring Odoo developer for building your website, make sure you get it developed in the 11th version. Even though, you are working on the older version of Odoo, it is time you should consider Odoo 11 migration. Why? Well, there are a slew of reasons why you should do so, and the blog will help you understand the same.
1 A New Avatar
Odoo keeps upgrading itself to give the users a better experience and ease their task. Its 11th version is just about perfect and you can perform all those tasks that you were performing with its previous version with much ease. The makers have optimized the theme to suit every device – Right from the Kanban view to forms.
2 Faster than Version 10
Nowadays, pace of the website/platform decides if a business will flourish or fail. When it comes to usability, Odoo 11 is three times faster than its previous version. With such a high speed, imagine the user experience and productivity, you can give to your customers.
3 Better Accounting Features
The word "accounting" dread several SMEs and large companies. But with Odoo Version 11, accountancy will no longer be a daunting task for you. You can access to a new set up bar on the dashboard that makes it easy for the users to set up chart account, company data, bank accounts and fiscal year.
4 Customizable CRM Modules
Odoo Version 11 is a boon for your sales staff. It comes with a customizable performance indicators which help your sales team keep a track of their progress. Also, the new version has separate menus for sales and CRM.
 5 Creative Website Builder
 Odoo 11 helps you pour in more creativity in website development with its newly enhanced page manager, theme switcher and page builder. You can seek the help of a professional ERP service providers and get your website developed from scratch. It will extend a better user experience to both you and your customers.