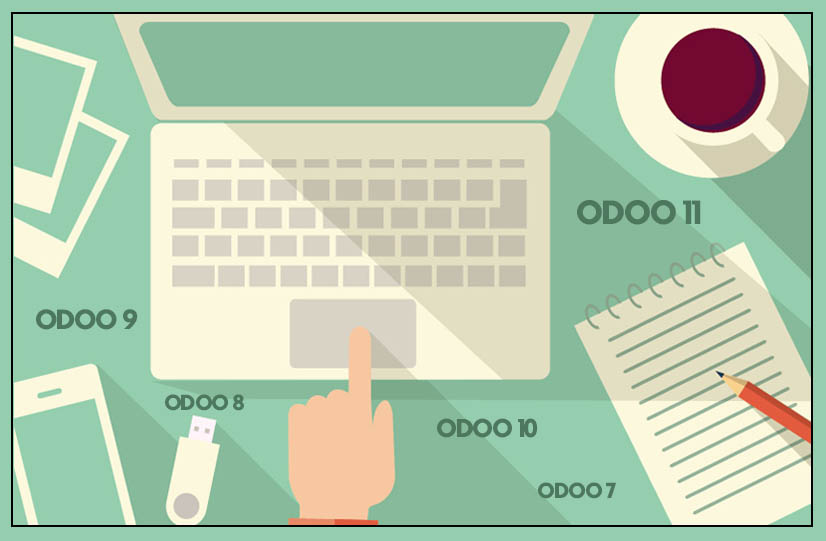 Apagen's Odoo Upgradation Services
This article will talk about the steps that are involved in your database upgrade. We recommend you to run this process twice (but you can do it as often as you want) – the first time, after sending us your database, you will receive it back upgraded to the version of your choice. You will then have a series of tests to make sure that data and process are still correct and working.
Once your tests are validated, you are ready for the effective upgrade and so you will send us an up-to-date version of your database. We will apply the upgrade process again and you will eventually get the upgraded database to install and use in production.
It is noteworthy that you are in charge of your database cleaning and that the upgrade warranty only concerns standard/certified modules. In case, you have made some specific developments and want to keep them, you have to make sure that they are grouped in a separated module. You have the option to upgrade them yourself or ask us to do it.
Step 1: You upload your Database
Create a backup of your database and upload it. If you need technical information about the backup procedure, our Upgrade Team will be pleased to answer all queries. If you want you can anonymize your data before uploading your database.
Step 2: We upgrade and test your Database
Once we have access to your database, we run our upgrade process and test your database. You will receive an e-mail within a few hours if the upgrade process is completed successfully. The e-mail will have a link where you can download your upgraded database and advance directly to step 4. If the upgrade process does not terminate automatically, you will receive an e-mail within a few hours, explaining that the upgrade process has met with some difficulties and that a manual intervention is important. In step 3, more details are developed.
Step 3: We customize our Upgrade process to your database
 However our upgrade process is automated as much as possible, but, based on your data's complexity some manual work may be involved. It is also likely that during step 2, we discover that upgrade process can not end correctly and that we need to customize our scripts for your database. The operation is expected to be completed between 1 and 2 weeks, depending on the complexity of your database. After the upgrade script adaptation, an e-mail with a link will be sent to you where you can download your upgraded database.
Step 4 : You reinstall the upgraded Database
In this step, you can download your upgraded database and reinstall it on your Odoo version. In case you had initiated anonymization process in step 1, you will have to reverse it to recover your real data.